Why Everyone Needs Body Waxing Services
February 28 2021
Before we know it, it'll be spring, then summer. Make sure you're ready by having your body waxing services at Bellezza Avanti Salon/Spa now so that you'll have silky smooth skin by the time bikini weather rolls around. Waxing is one of the most effective and economical ways to remove unwanted body hair. Here's why.
Many people shave with a razor to remove unwanted hair, but that can be a waste of time and money. You'll be shaving much more often, which means more time hassling with the razor and more costs as you buy disposable razors or new blades for your regular razor. Hair removal creams and lotions aren't much better, because you'll also have to use those more often than waxing, which will also cost you time and money.
Here are some other reasons why waxing is a better option.
Long-lasting results. Razors and depilatory creams or lotions cut the hair off at the skin's surface. This leaves the root intact, so all it has to do is add to the existing hair to push it back above the skin. That's why shaving and creams can give you that uncomfortable and unsightly stubble so quickly – sometimes as early as the very next day. With waxing, you remove the entire root of each hair, which means it can't grow back right away. Instead, the entire root must regrow, then it can push hair above the surface. This normally takes about 4 weeks, so you get smooth, beautiful skin that lasts from waxing.
No skin irritation. Shaving can cause nicks, cuts, and scrapes, and hair removal creams can cause skin irritation that might even result in a rash. Waxing uses only natural ingredients and pulls hair out completely without cutting or scraping the skin or causing an allergic reaction.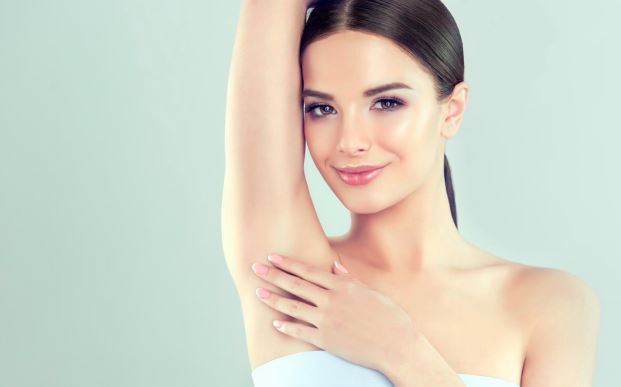 Exfoliating action. As your expert Bellezza Avanti esthetician removes the wax, your skin gets the added benefit of exfoliating, which removes that layer of dead skin cells from the surface of your skin. Exfoliating is an important skin care process that helps signal your skin to produce new skin cells and more collagen proteins, which rejuvenates your skin. Regular exfoliating can help keep skin looking young because it evens out the skin tone and helps fill in gaps that appear as scars, lines, and wrinkles.
Targeted treatment. Professional estheticians use waxing as a hair removal technique because of its effectiveness and also because it's a way to precisely target hair removal, such as when shaping eyebrows. It's simply the best way to get perfect results from targeted hair removal.
At Bellezza Avanti Spa/Salon, we provide professional waxing services for the entire body so that you can experience smooth, soft, healthy skin that lasts. You can remove unwanted hair on your: 
Face – lips, brows, chin, cheek
Underarms 
Bikini area/French bikini/Brazilian
Arms 
Legs
Back and chest
We also provide professional men's waxing services for the chest and back.
We recommend professional waxing appointments about once a month to maintain your silky-smooth skin. Waxing should continue year-round, even in colder months where your skin will be covered, because hairs become thinner and weaker in the treated areas, making your appointments quicker and easier over time.
Now is the perfect time for body waxing, because if you get started now, it'll be easier to maintain the look in the spring, when we all take off those heavy winter clothes, and into the summer for bikini season!
Want smooth, silky skin this spring and summer? Make an appointment at Bellezza Avanti Spa/Salon today and our expert estheticians will help you get started on the most economical and effective hair removal technique available – waxing. You can find us at 1114 Williams Reserve Blvd., Suite A in Wadsworth, OH, make a reservation online, or call 330-336-8411 to schedule your appointment. Prefer to schedule your waxing appointment on your mobile device? Download our free mobile app, which is available on iTunes and Google Play