Regular Massage for a More Balanced Life
January 30 2020
As the 2020 new year is off to a great start and life is busy, busy, busy, it's time to think about adding a healthy goal to your schedule.  With 60-90% of all doctor visits being stress-related adding monthly regular massages will enhance your physical and emotional well-being. While massage is a wonderful stress reliever, a massage does much more than help you relax. In fact, a recent survey by the American Massage Therapy Association (AMTA) found that 67% of people surveyed said their main reason for getting a massage was medical or stress-related.
Continuing research shows that massages are an effective companion treatment to traditional medicine for many conditions, helping relieve or reduce the severity of symptoms like muscle pain, back pain, headaches and migraines, arthritis pain and more. The relaxing effects of massage, combined with its ability to improve circulation, help calm anxiety, lower blood pressure, and even help you get a better night's sleep. Massage helps enhance your health overall for an improved state of well-being.
At Bellezza Avanti Spa & Salon, we offer a wide variety of massages, including:
     * Hot Stone Massage. A hot stone massage uses smooth, heated stones placed strategically, which helps you relax and soothes and eases tense muscles. The stones are used in combination with a Swedish massage for full-body relaxation. Hot stone massages are perfect for people looking to relax, ease muscle tension, and get a better night's sleep. They've also been found effective to help boost immunity and ease the symptoms of cancer and autoimmune disorders.
     * Deep Tissue Massage. A deep tissue massage uses firmer pressure than the traditional Swedish massage and usually used to help reduce pain and promote healing. Deep tissue massage is appropriate for athletes with sore or injured muscles, as well as anyone suffering from disorders like fibromyalgia, plantar fasciitis, sciatica, tennis elbow, or even high blood pressure.
     * Relaxation Massage. This is the traditional Swedish massage, designed to work out tension and help you fully relax. This is a good choice for people new to massage or for those who are particularly sensitive and need a lighter touch. It helps to reduce stress, improve circulation, and help your lymphatic system remove toxins.
     * Prenatal Massage. This specialized massage is for women in their second and third trimester of pregnancy. Prenatal massage helps to alleviate some of the discomforts and fluid retention women may experience, targeting the issues caused by changes in the skeletal and circulatory systems in pregnant women, and it also serves to de-stress and relax you during these important stages of pregnancy.
     * Sports Massage. Designed specifically for athletes, sports massage combines traditional massage techniques with stretching, compressions, and cross-fiber techniques that de-stress your muscles and help them recover from sports activity. A targeted sports massage is the perfect choice for athletes of all ability levels to soothe discomfort caused by participating in the sport you love, helping you get off the bench and back to the playing field.
     * Reflexology. Reflexology is an ancient healing practice that uses pressure applied to specific zones in the hands and feet to activate energy flow and stimulate the body's own healing power. It can help alleviate symptoms for a variety of conditions ranging from stress relief to arthritis, hormonal imbalances, and even cancer.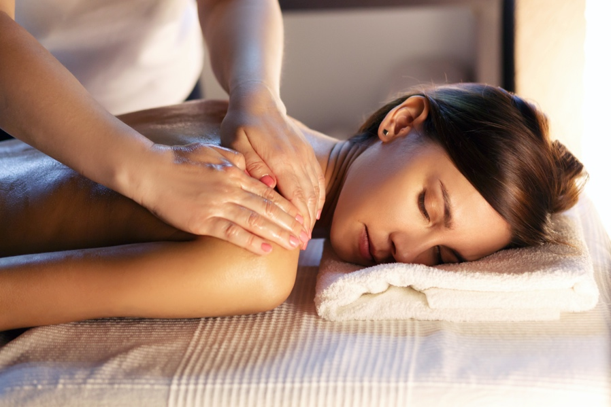 We also have options to help enhance your massage experience, such as:
     * Aromatherapy. Pure essential plant oils promote relaxation and relieve tension and are a perfect enhancement to any massage.
     * Paraffin Treatments. Luxurious paraffin treatments help soothe, heal, detox and soften skin, whether as a full-body treatment or for hands or feet.
Enhance your well-being throughout the year with regular massages by our experienced massage therapists at Bellezza Avanti Spa & Salon. Make an appointment today and experience the ultimate in relaxation. Massages also make the perfect gift for birthdays, mother's day, or any special occasion, and we make it easy for you to give the gift of massage to your friends and family with Bellezza Avanti gift cards. Schedule your massage appointment today by visiting our salon at 1114 Williams Reserve Blvd., Suite A in Wadsworth, making a reservation online, or calling 330-336-8411. You can also schedule an appointment right from your mobile device with our free mobile app, available on iTunes, Google Play, or Amazon.