Professional Barbering Services at Bellezza Avanti
January 1 2021
Men, we know you want to look and feel your best, and we understand that most salons are designed to cater to women. At Bellezza Avanti, we also understand that men's grooming needs are different, so barbering requires a different professional skillset. That's why we're thrilled to provide you with our exclusive Bellezza Avanti barbering services by experienced, expert barbers. 
Barbering is a specialty in the cosmetology industry, and barbers are trained intensively in the unique techniques of men's grooming. 
Barbers are specially trained in both scissors and clippers use. While other cosmetologist training focuses more on scissors cuts, barbers are trained in the distinctive art of cutting with clippers as well as scissors hair cutting. This way, they can be more precise about closer styles like fades and artistic patterns. 
Barbers focus on men's styles. Men's hairstyles are much different than women's hairstyles, and barbers are trained to use different techniques to achieve the desired results. This way, you get the unique style you're looking for that suits your lifestyle and complements your personality while giving you that extra boost of confidence. 
Barbers give you the iconic hot towel shave. Shaving at home can be tedious and time-consuming, but at the barber, a hot towel shave is completely relaxing and enjoyable. That's because the iconic hot towel shave has been a part of the barbershop experience for decades and has been perfected over time. It feels great to relax with a hot towel shave, and that style of shaving is also the most effective, giving you smoother skin for longer and helping to keep your skin healthy.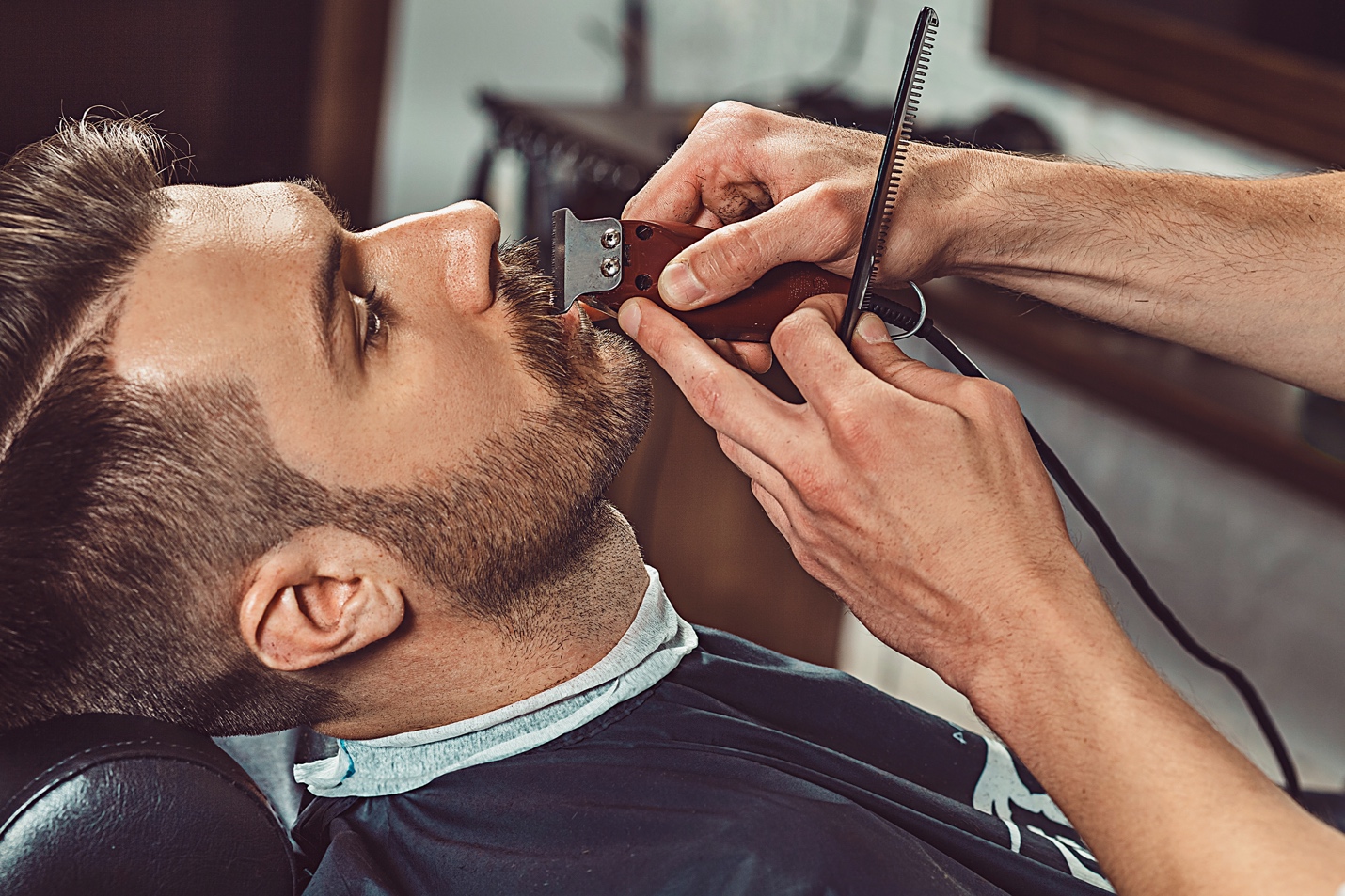 Barbers are specialists in design. Barbers have extensive training in design, making them specialists in evaluating your face shape and developing the perfect facial hair and haircut style to complement your features. With years of experience in men's grooming, our professional barbers know how to help you look your best.
In their specialist training programs, barbers learn a wide array of skills for cutting hair, as well as other hygiene skills and general knowledge needed to perform all your men's grooming services effectively. 
At Bellezza Avanti Salon/Spa, our experienced, professional barbers provide a wide variety of men's grooming services, from haircuts to shaving and everything else you need to look and feel your best.
Haircuts. Our professional barbers know how to design the perfect men's styles.
Kid's cuts and specialty cuts. Give your son the barbershop experience with exclusive cutting and styling just for him.
Face shave or hot towel head shave. Get the most effective shave for a smooth finish and healthy skin.
Men's facial or face mask. Let our professional barbers care for your skin and help eliminate breakouts, uneven skin tones or textures, and other issues.
Beard line-up. Ensure that your beard is symmetrical and fits your face shape perfectly.
Scalp treatments. Healthy hair starts at the scalp. Let our professional barbers help you optimize hair growth with a focus on scalp and follicle health.
Camo color. Cover that grey with natural-looking color that keeps your hair hydrated and healthy-looking.
Don't forget home care, which is essential for healthy hair. Shop online today for Redken Brews® products that are designed specifically for men's grooming needs. Redken Brews® is specifically formulated for men's hair care and grooming needs, so you'll find everything you need, from professional shampoos and conditioners to styling and beard care products created for men's unique needs.
Let our professional barbers take care of all your men's grooming needs. Make an appointment at Bellezza Avanti Spa/Salon today and our expert barbers will help you choose the right hair and beard style and care for your hair and skin. You can find us at 1114 Williams Reserve Blvd., Suite A in Wadsworth, OH, make a reservation online, or call 330-336-8411 to schedule your appointment. Prefer to schedule an appointment on your mobile device? Download our free app from iTunes and Google Play.