This Year's Top 10 Color & Haircut Trends for Spring
March 26 2020
Spring is so close – and we're excited about all the fabulous new hair color and style trends coming off the runways for 2020. If you're ready for a new hairstyle or hair color, there's plenty to choose from. We've put together the top 10 new styles and colors that you'll be seeing everywhere this spring.
Natural textures. For 2020, the over-styled, sleek look is stepping aside, with natural textures moving in. We'll see natural textures everywhere on every hair length, from short, textured bobs to long, romantic styles with natural waves. The natural textures trend is for everyone, from coils to relaxed hair. It's about embracing your true identity and showing off your natural style. Our experienced, professional stylists know how to make the most out of natural textures with strategic cuts and fabulous styling techniques that give you the perfect, individual style.
Modern shag. One of the best styles for natural texture is the modern shag, a style reminiscent of the 70s but updated for 2020. The shag celebrates soft layers and it's customizable for just about any length or texture. The modern shag has fewer layers than its predecessor, but it's cut to a variety of lengths for a relaxed, casual look that's easy to style at home. For 2020, it's all about simplifying your style to avoid spending hours getting ready every morning. With the right shag cut from our professional stylists, mornings are a breeze!
Bangs. Bangs are huge this season, and we're wearing them longer this year, so that's good news if you're looking to grow out those baby bangs. Short bangs for this season hit just above the brows and range from wispy fringe to thick, full bangs that complement your cut. Curtain bangs are having a moment once again as we grow out last year's styles. Curtain bangs are long, part in the middle, and gracefully flow into your style. They're low-maintenance, easy care, and add a romantic frame to any face shape. 
Warm colors. Hair colors are moving to the warm end of the spectrum for this spring. Those cool, icy tones of last year are making way for a warm glow, with warm shades like auburn, warm blonde tones, and spicy browns adding a light, romantic look to your spring palette. If you're not quite ready to make a hair color plunge, you can get this trendy look with just a few face-framing warm tone highlights.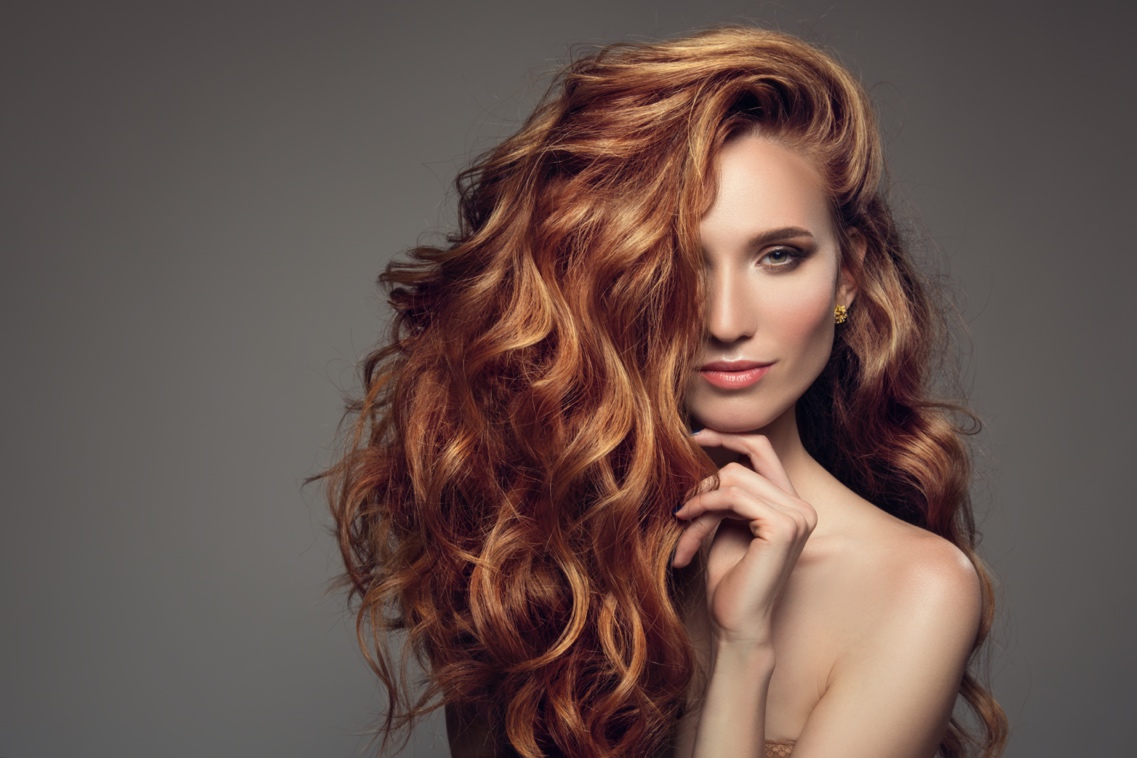 Solids. We saw a ton of highlights last year, and while they're hanging on in some styles to add light and dimension, many are opting for solid shades this spring to try something new. The single-process color has its benefits, especially for women who love shorter styles and want a bold color that really pops. Make it your own by choosing light or dark and dress it up with a shimmering gloss.
The mullet. The mullet is another retro style that's updated for 2020. It's not about that stark short front/long back style we saw in the 80s. It's a more subtle difference that plays off the curtain bang trend and gives you a blended silhouette without the commitment to a drastic cut. The modern mullet celebrates just about any length and texture with a soft, blended look.
Single length. The blunt, single-length style will be having a moment in 2020. Working together with the natural textures trend, single-length styles complement both short and long cuts. It's easy to care for and makes for a simplified ponytail or updo to go from casual to formal in an instant. Sweep it to the side or keep it middle-parted, you can dress up a single-length style with shining gloss.
Bright blues. Love bold color? Denim blue is the shade this spring for those daring individuals who love bright hair colors! Pull it off all over or add a few chunky streaks to make your color scream with unique personality with this vibrant hue.
Cabernet red. Looking for a new twist on red? Cabernet red is a deep, rich, almost-chocolate shade that we'll see everywhere this spring. Almost a deep brunette in the shade, the warm auburn highlights glisten in the sun for intense dimension and rich, vibrant color.
Braided tendrils. These long, tight, tiny braids fall gently over the cheeks and make a gorgeous, face-framing presentation. You'll see braided tendrils this season both as an updo and for those who wear their hair down. For the updo, let the braids escape from a loose, braided or twisted bun, and to wear it down, let them blend into the sides to gently frame the face.
If you're inspired to try something new for your hair, make an appointment today at Bellezza Avanti Spa & Salon. Our professional stylists and colorists are ready to create the perfect look for your individual style! You can visit us at 1114 Williams Reserve Blvd., Suite A in Wadsworth, make a reservation online, or call 330-336-8411 to schedule your appointment. You can also schedule an appointment on your mobile device with our exclusive mobile app, available for free on iTunes, Google Play, or Amazon.